Known as 'The STAR Maker' Coach Vikram applies the latest in behavioural science to your leadership skills. He is a Founding Fellow at the Institute of Coaching; Harvard University. As a Lawyer, Positive Psychologist, and a Mindfulness Coach he has extensively researched the science of executive presence and continuously studies the behaviours of global leaders and superstars.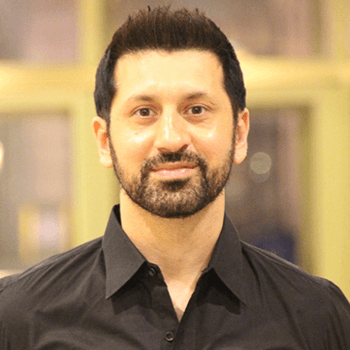 ---
"Just like a rough diamond needs polishing to reveal it's brilliance, it takes 21 hours of specialized leadership training to bring your business Star to surface!"
Leaders have moved into senior management roles and cracked million dollar deals using Vikram's Innovative Model of Executive Presence, designed around 3 behaviors:  FOCUS, POWER, WARMTH

Read what Clients say about Coach Vikram

Executive Presence TRAINING
Developed professional credibility of global consulting leaders to complement their technical expertise
Groomed international bankers on impressions management and influential leadership for their global roles
Leveraged people skills of high potential leaders to enhance their leadership brand
Accelerated performance of vice presidents by helping them to engage and inspire stakeholders to build business units
Cultivated positive team dynamics to manage conflict and work as one cohesive unit
Executive Presence COACHING
Increased boardroom presence of a Fortune 100 leader
Built leadership gravitas of a country head to step up as an influential global leader
Accelerated performance of a consulting partner using mindful listening, empathy, and relationship building
Coached a CIO in media and presentation skills to command the room and speak with élan
Enhanced a CXO to become presidential – not just in title but also in substance
Learn how Vikram has succeeded in bringing effective changes and solutions in the lives of these individuals by actually studying their pain areas and helping them overcome these obstacles from the roots.
Would like to be Powerful, Charismatic, Influential?
vikram@coachvikram.com | Mumbai (+91) 982 009 0945 | London (+44) 744-827-2997
SUBSCRIBE
To receive the trending articles, latest tips, tricks on Leadership & upcoming events