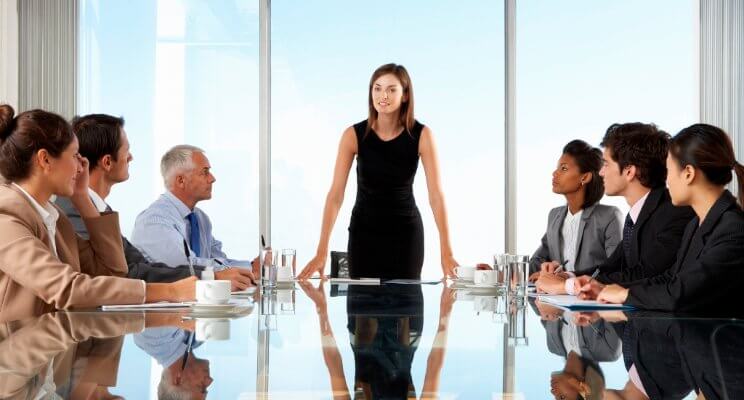 Be it any organization, the role of an HR leader is as super critical as it is underrated! Why do people still perceive that HR is only for helping in recruitment, onboarding the newcomers to the culture of the organization, aligning the compensation and benefits policies, and doing some paper work? The last decade has seen a drastic change in the responsibilities that an HR leader is expected to carry out. And these increased responsibilities have given rise to the challenge of making their voices heard and their influence felt in the organization. In fact, the credibility and influence of HR function with management is on rise.
Therefore, it has become necessary for the HR leaders today to rise above the challenge. Would you as an HR leader wish to further strengthen your role beyond decision-making process to managing relationships to increasingly influencing the management?
Here are three simple strategies that can help HR leaders stand out, get noticed, and even make it to the leadership team:
1. Know People in Your Company
No company can run without running into a problem, and the same goes for the individuals working there too. Also, often, it seems a bit rude to talk to a person only when you think they can get you out of some issue. As wrong as it is, isn't that what usually happens at any workplace? Don't people usually talk only to their own teammates, or a few select they've already come to know? Instead, what I usually tell my HR clients is, talk to different people in the organization. If you only look at your present comfort level, you could be limiting or even jeopardizing your future influence. Especially an HR leader should not be first meeting someone from the company when they are in need of a favor. How good an impression would that leave on that person? Also, if you already have made a connection with a person, they'd be more likely to help you out when you're in need. So go out and know more people in your organization.
2. Power of Research!
Do you want to be seen as an influential person conveying a meaningful message? Good research is imperative to bettering knowledge and with a broader knowledge base, can you begin to show some authority over the subject. Therefore, I always suggest my clients to gather a lot of information on matters related to your field – listen to what the experts have to say, read books, check out various informative blogs, if you want to save time, have podcasts and audiobooks at your disposal, compile case studies of an industry trend, publish a white paper. This way, you will be able to familiarize with the thought process of the professional leaders in your field and finally, build up on your own set of expertise. It will thus get even more easy for you to make your point and draw conclusions. All this leading to brand you as someone highly proficient in what you do, a subject matter expert, a knowledge partner.
3. Build Strong Networks
We can all agree that networking is the single most important thing to do, to climb up the corporate ladder. And don't you agree that HR leaders, would do a better job in expanding their network unlike leaders from other businesses? It doesn't matter whether you're an introvert who seldom socializes or an extrovert who thrives on meeting new stakeholders and making new connections. Maybe you feel a bit uncomfortable making small talk at say, big networking events. In that case, you could try making a stronger connection with people that you might just have been acquainted with in the past. Connect deeper with people, you already know- go out for a power lunch or take them for coffee. This way, you'll have a more productive and a far less intimidating time trying to know each other better.
Also, make a list of your top 5 key sponsors. These sponsors could be senior partners, external stakeholders, industry experts. Have a monthly or quarterly touch points with them. This is a simple yet powerful way to let your sponsors know more about you and increase your overall influence.
Summary: Business stakeholders are constantly judging and forming opinions based on HR stereotypes. In other words, they're creating your reputation! But we all know that an efficient HR leader goes well beyond good communication and organizing skills. So why not mindfully work on developing your executive presence and increasing your personal influence. It is this combination that will help you stand out, get noticed, and influence the management. #BeTheStar
Comments: What do you think are some other ways that might help in increasing your influence as an HR leader? Share your thoughts. I love learning from my readers. And please do share this science of Influence and Executive Presence.