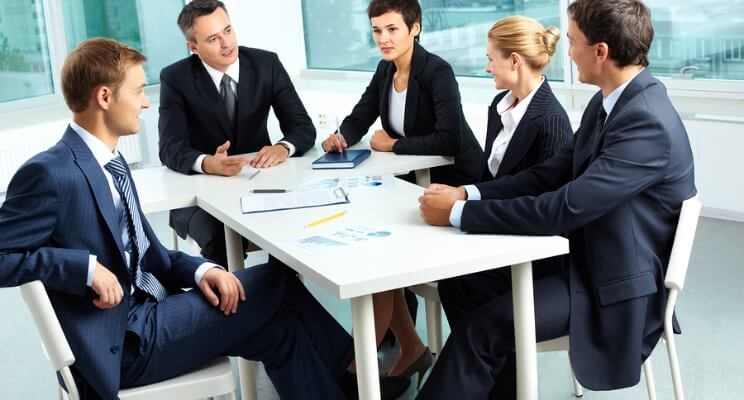 We communicate to make ourselves clear to the other person; we communicate to know the other person well. But a good salesperson would tell you that communication done right is all you need to sell!
Being an executive coach, meeting plenty of talented leaders comes with the job. And it never ceases to surprise that making a sale doesn't come very easy to these brilliant salespeople.
You may think that there's something wrong with the presentation tools, or your techniques, or product, or even the prospects, but these things are seldom wrong. What makes them all seem amiss is the fact that you're not able to properly bind them all together, and consequently build a foundation for a successful sale. Instead of making your presence felt as someone of influence, you might more often than not, resort to being too pushy towards your potential buyers.
Never again would you have to get all anxious about somehow closing that sale; and in that anxiety, try to push your prospects into becoming buyers. Understanding these very simple steps is all you need to exert influence rather than pressure:
Selling is about Solutions
Making your product irresistible is to be able to demonstrate it as a compelling solution! If you're able to make a good case about how you can give your prospect a fantastic return on their investment, then there's little that can stop you from making that sale. So look into the impact model in great detail. You should know exactly how your product would have an impact on your prospective buyer's business; only then would they have a sound reason to trust your business acumen.
Selling is about Listening
You can't give a solution to a problem that you don't know fully well about. So why not start with asking the right questions, and then you offer to resolve it. Once you get a hang of the problem, and you know how your potential customer feels about it, you will stand a better chance at convincing them how you might have the perfect solution for them. Being a good listener to your prospect will help you build a great rapport with them. Also, when you listen, listen with both your eyes and ears open. Because you never know when and how your prospect themselves will give you some clues to help you close the sale!
Selling is about Trust
Sales is nothing if it isn't about trust. You can not expect to sell a product, a service, or even yourself as a person if you do not earn the trust of your prospect. The first step to building trust is knowing what you're talking about. What makes a seller into a star seller is how they can answer each and every question of the prospect with full authority and finesse. The next thing you do is be a real person to them. Try to connect with them at a personal level, talk about your work style, ask a few personal questions (though take care of not getting too personal), and share briefly what's going on in your life. This will not only help them find something common with you but also helps connect with you on a human level.
Summary: To listen patiently, understand your prospect and their business needs well and finally, work on building trust – you will see this powerful formula makes a great sale. And as you learn to apply this formula, again and again with every potential customer, you will understand that selling is not about force. Selling is not being pushy. Selling is not about shoving. Selling is influencing! And influence is an outcome of your Executive Presence #BeTheStar
Comments: According to you, what are some other behaviors that help leaders sell effectively? Share your thoughts. I love learning from my readers. And please share this science of selling.