Clients who love Vikram's Executive Presence expertise:
Aditya Birla Group

Bank of America

BNP Paribas

Boston Consulting Group

British Petroleum

Capgemini

Eaton

Google

J P Morgan Chase
Marsh

McKinsey

Nomura

Novartis

PwC

SP Jain School of Global Management

Sula Vineyards

TEDx

Young Presidents' Organization (YPO)
….and more…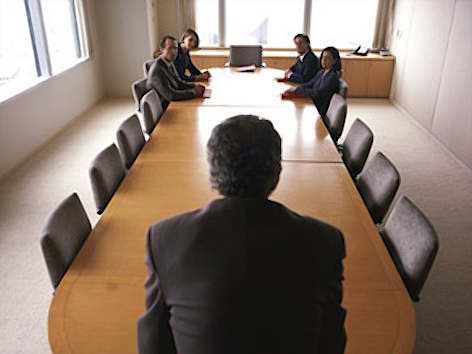 The STAR leadership experience…
"Vikram is a rare breed! As a facilitator he brings extraordinary flair and passion to a subject that is a hot topic in corporate India: Executive Presence. I am floored by the way he coaches our senior technology leaders and unravels behaviours that exude presence. I strongly recommend him as he not only is a Subject Matter Expert in this space but also a patient coach. Vikram epitomizes executive presence!"
~Gayathri Ramamurthy, COE-Leadership Development and D&I Lead, Capgemini, India
"4 months into Vikram's transformational coaching helped me leverage my presence to reach the senior leadership suite. His motivating and unparalleled style of executive coaching helped me become an influential and inspiring Star leader."
~Head of Industry, Mumbai, India
Vikram's executive presence coaching plays a critical role in enhancing self-confidence and self-esteem. He helps you get a positive outlook in your life which clearly makes a difference.
Roshni Alimchandani Vice President TCS
Vikram teaches as much by example as by what he says. His leadership seminars are truly innovative, and FUN.
Alesa Lightbourne Director of International Relations S P Jain School of Global Management, Singapore
Vikram's executive coaching on leadership presence breathes life into critical management issues like persuasion and influence…it is impacting me to be super productive….
Sanjay Dheer Vice President-Business Development PIS Ltd.
Vikram's executive coaching helps you cut through the noise and help people touch the core of their capabilities and visions for themselves.
Kiran Kandade Director Socrates Learning, Singapore
Vikram goes all out to make the maximum difference to whoever he is coaching and he leverages on positive psychology methodology to further enlighten and inspire.
Karen Leong Director Influence Solutions, Singapore
Amazing insights into what makes you a huge success…Presence! Executive presence is the foundation upon which leadership is built.
Deepika Advani Project Head HSBC,Mumbai
Underwent Vikram's executive coaching in Mumbai. MAGICAL! Got tremendous insights into my own leadership behaviours. Simple tweaks to my behaviours yet amazing influential responses while dealing with stakeholders.
Yuvraj Bhavsar Retail Sales Knight Frank, Mumbai
Super engaging executive presence coaching sessions. Powerful influence skills and persuasion secrets needed for peak performance.
Sam Wadia CEO The Leadership Company, Singapore
The most primal area of leadership development- Executive Presence. Helps me influence, persuade, and inspire with ease during team work.
Tehn Phow Asia Knowledge Associates, Mumbai
Treat yourself to the most practical insights in people skills, presentation, and leadership skills that will make a turbo change in appearing more confident, credible, and charismatic!
Karen Tang Standard Chartered Bank
Now this is what I call leadership lessons! The executive coaching was captivating and I can see the direct link between executive presence and profit growth.
Suchorita Mookerjee COO Bodhi Global Services, Pune
Attended Vikram's unique executive presence and star leadership training in Mumbai. The best REAL LIFE leadership skills training I've ever attended in my corporate career. Invaluable tools of charismatic leadership skills that helps you become a star, engage your stakeholders, and brilliant tools to make you become more persuasive and credible.
Vikram's executive coaching has been very contributory at a critical point in my career. He supported me in heightening my self-awareness, providing clarity while serving in a leadership position, and aligning to my values and passion.
Highly Recommended star leadership coaching if you want to have a more inspiring leadership style. EVERY coaching minute of this Executive Presence is packed with value.
Super duper insightful leadership skills of influence on how to cope with the most difficult situations and stakeholders with ease and style.
Post Coach Vikram's executive presence workshop in Mumbai, I immediately started to believe and behave like a credible and star leader!
Vikram's actionable executive coaching challenged me to reach outside my comfort zone and take up a leadership role confidently.
Must admit the program that I attended on executive presence in Mumbai last month, generated the most 'real world' applicable concepts of leadership qualities and am getting amazing results.
It was a huge relief to learn that you can reach the C-suite by leveraging what you already have- your presence. Vikram's executive coaching shows how easy it is to get people to be led by you.
Prior to attending Executive Coach Vikram's executive presence training in Mumbai , I was nervous and did not have confidence in myself. Today, I feel confident in my goals and growth. I'm the star!

Vikram is an awesome executive coach! He brings about a super fresh perspective in the area of leadership development. He is clearly an expert in the domain of executive presence and leadership. Love his feedback- precise, powerful, and profound! 

What i like the most about Vikram is his infectious enthusiasm and passion while training in the area of executive presence. He has the knack of convincing any leader that he can become a STAR leader if she/he is willing to work on it.

No one before Vikram has ever helped me demystify the art of executive presence in such an inspiring manner. My team and I attended this 3 days training on executive presence with so much of intensity and 'hunger-to-learn' attitude. Vikram is a rock star trainer and coach!